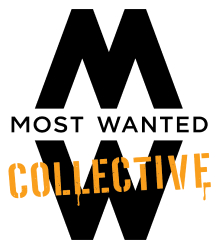 Special Edition.
Five Artists. Five Labels.
Most Wanted has always been involved with the accessible art scene. Embraced by artists and art lovers alike.
That's why we've brought together a diverse collective of creative talent, giving them our wine labels as a canvas for their art.
The result: a special edition range, using your favourite wines to spark conversations around diversity, gender, race and social and environmental issues.
Available in your usual Most Wanted stockist from February 2022 for a limited time only.
Read on to discover more about the artists.